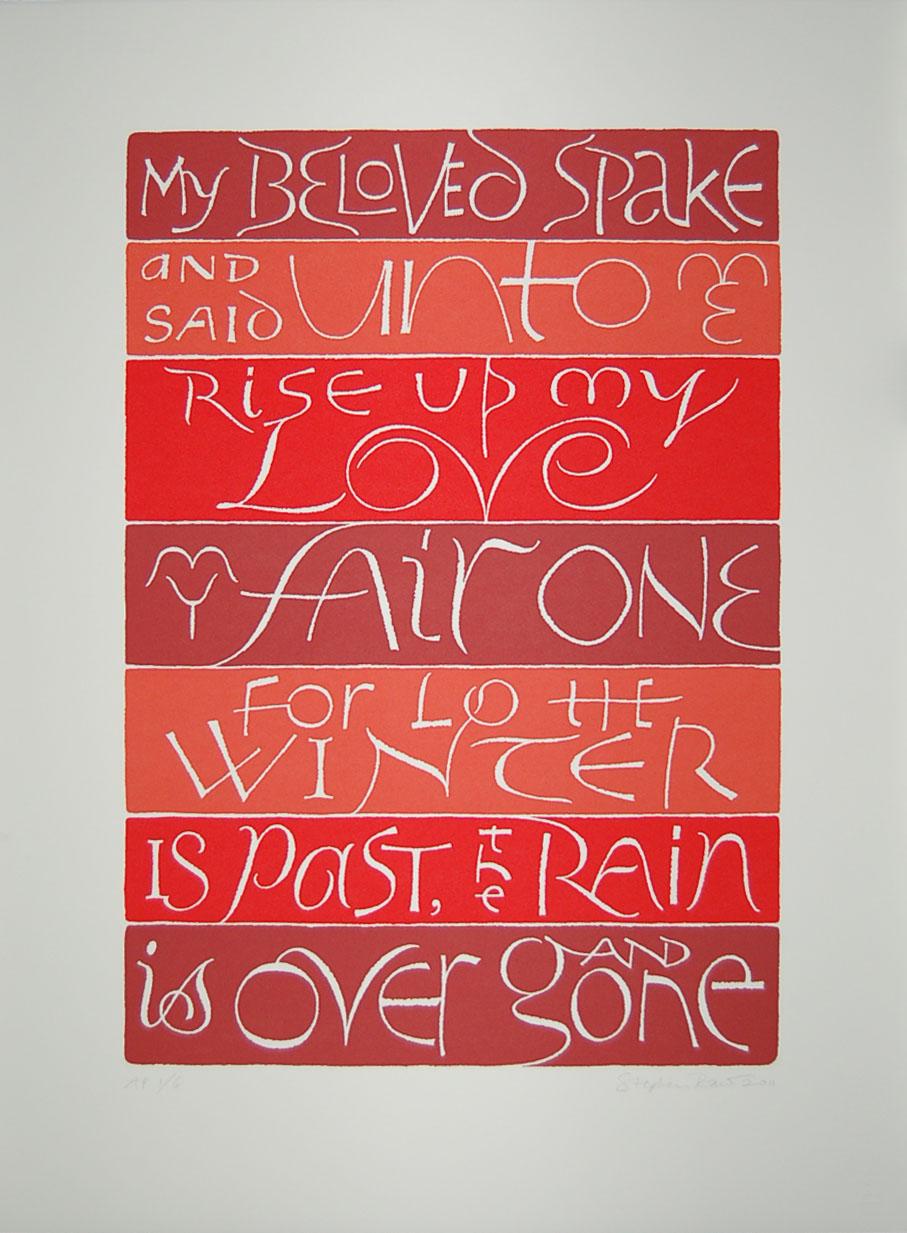 Stephen was privileged to work at 'The Print Studio' in Cambridge under the tutelage of Kip Gresham to produce a print for The Greenbelt Festival 2011.
They are printed silk screen on Somerset Velvet off-white, 300 gsm, 520 x 710mm.
30 of these prints (of a limited to an edition of 80) are for sale: £200 plus VAT and special delivery p/p - total £265. Use the contact page from this website to email an order.
The Print Studio's website:
http://theprintstudio.tumblr.com/post/7651999947/we-have-just-completed-...